Overview
The device status report provides visibility into devices, users, and organizations in your CrashPlan environment to help you address common problems and questions. This article explains how to run a report via the CrashPlan console, and provides several sample use cases.
Run a device status report
Select Administration > Status > Reporting.
Device Status is selected by default.
Enter criteria to narrow your search, such as user, device status, or OS details.
Click Run Report.
(Optional) Click the column selector icon to show or hide additional columns.
(Optional) Click Export Records to download a CSV file of the search results.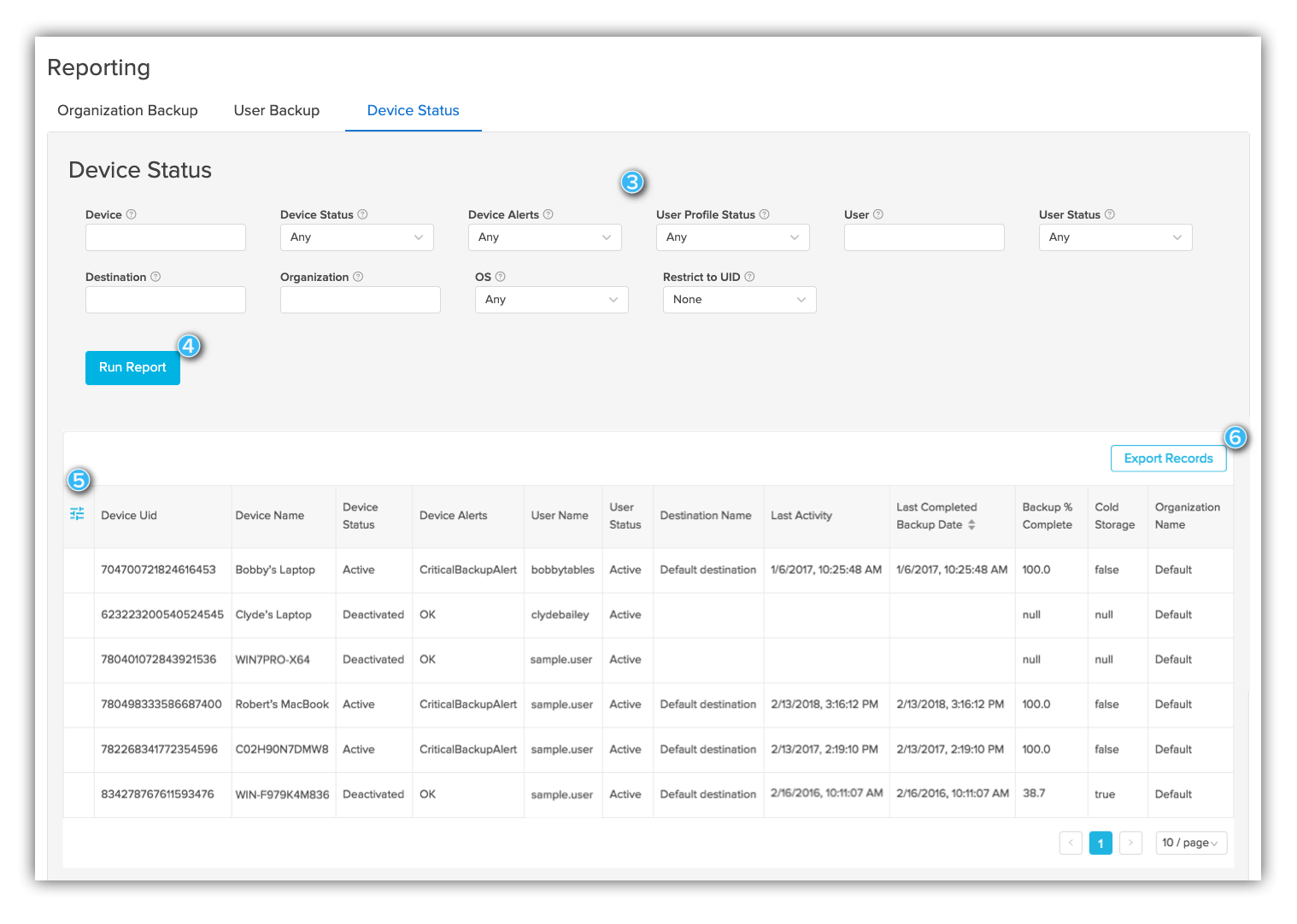 Example use cases of the device status report
Additional resources
CrashPlan has a number of additional resources available to help you get the most value from your CrashPlan environment while securing your organization's vital data.
Use the tools in our customer toolkit to get up and running quickly and discover how to optimize CrashPlan for your organization.
Consult with our Professional Services team for help with deploying CrashPlan across your organization and integrating with tools you already use.
Engage one of our Technical Account Managers (TAMs) to gain extensive insights about the health of your environment and fully leverage all CrashPlan features, customized for your organization. (TAM services may already be included in your support plan.)
Contact your Customer Success Manager (CSM) for more information about how to access these resources. If you do not know your CSM, please contact technical support.