Overview
Your CrashPlan environment has a pre-existing set of user roles that can be applied to user accounts. These standard user roles provide administrators with the fine-grained set of permissions needed for most use cases. This article describes the available standard roles, as well as the permissions for each.
To assign roles to users, see Manage user roles . For use cases, see Role assignment use cases .


View roles
Sign in to the CrashPlan console as a user with the Customer Cloud Admin role.
Navigate to Administration > Environment > Users.
Click a user row to open the user details page.
Select Edit from the action menu in the upper-right corner.
Click the Roles tab.
Select a role from the Available Roles or Current Roles lists.
The permissions granted by the selected role are displayed in the Role's Permissions table.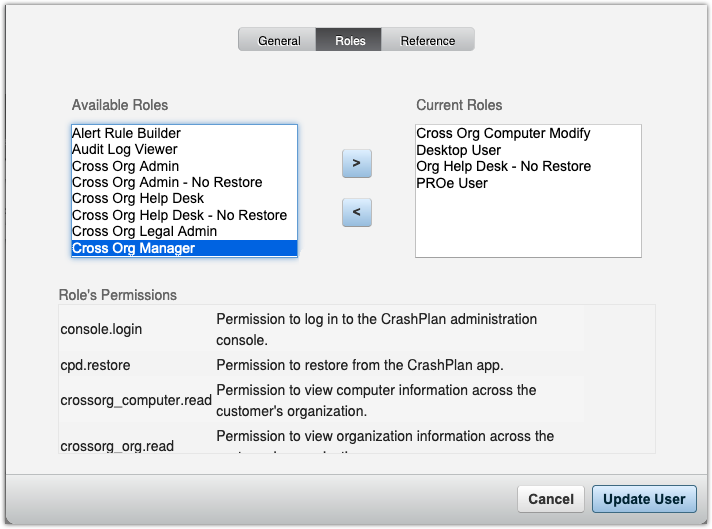 Standard roles for CrashPlan