Overview
CrashPlan offers multiple different ways to see information about your backup: via the CrashPlan icon in the notification area (Windows) and menu bar (Mac), the CrashPlan app, and the CrashPlan console. This article describes these ways to check the status of your backup and ensure you're protected from data loss.
The CrashPlan icon
The CrashPlan icon offers quick access to basic functions. Use the icon to:
View the backup status
Start a backup
Open the CrashPlan app
Pause the CrashPlan service
To open the notification area item (Windows) or the menu bar app (Mac):
Windows: In the lower-right corner of the screen, click the CrashPlan icon .
Mac: In the top-right corner of the screen, click the CrashPlan icon .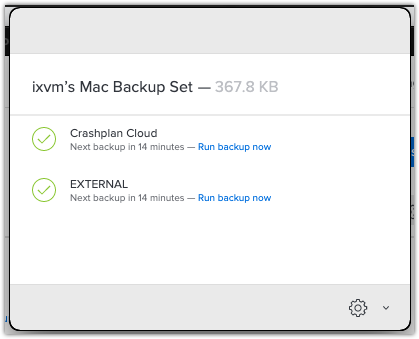 The CrashPlan app
The CrashPlan app is available from your desktop and allows you quick and easy access to your files. From the CrashPlan app, you can:
Back up your device
Restore files from all the devices on your account (including restores larger than 250MB)
Change your backup settings, device preferences, and file selection
Manage local backups
There are various ways to open the CrashPlan app.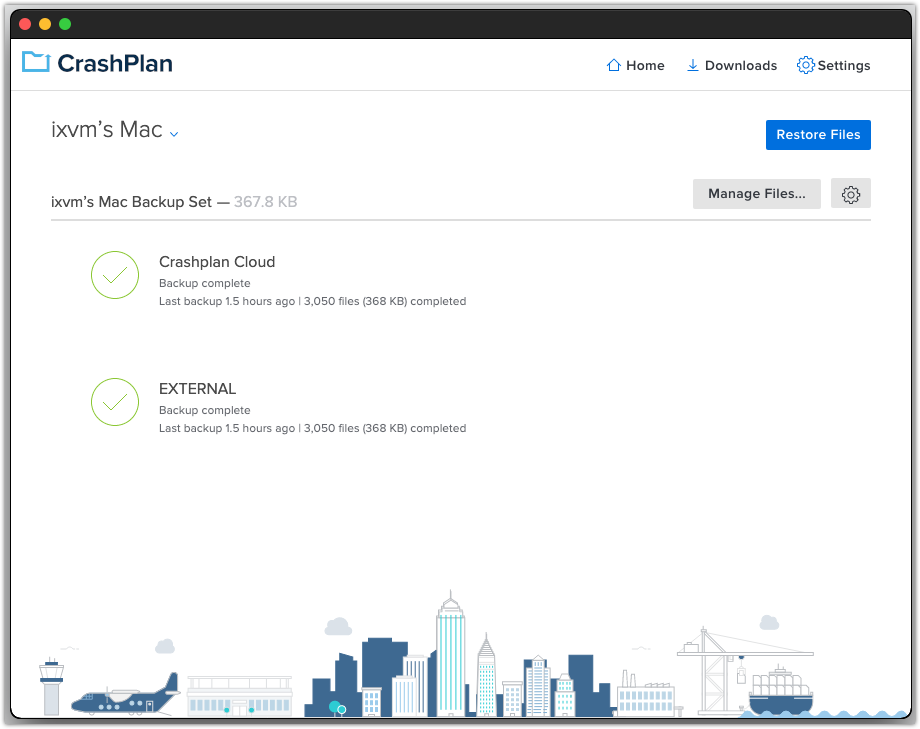 The CrashPlan console
The CrashPlan console provides a more in-depth ability to manage backups and restores such as:
Change information on your account, including your billing information
Change your backup settings
Add and deactivate users
Change reporting
Change file verification scan settings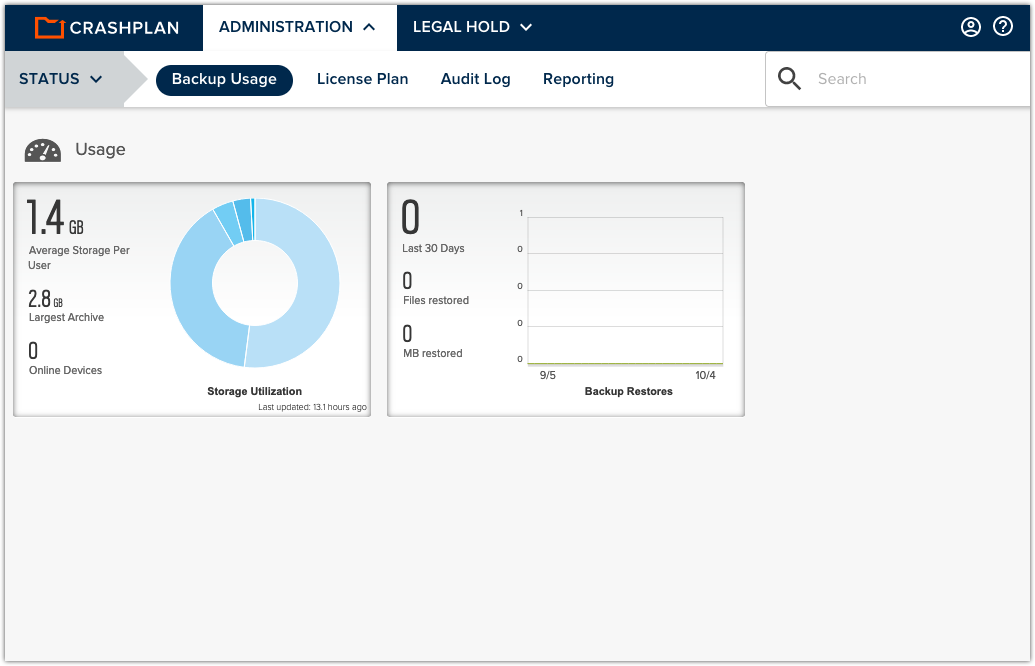 Features comparison
The following table provides a high-level view of the different functionality available in the CrashPlan icon, CrashPlan app, and CrashPlan console .
| Functionality | CrashPlan icon | CrashPlan app | CrashPlan console |
| --- | --- | --- | --- |
| View backup status | X | X | X |
| Pause the CrashPlan service | X | X | X |
| Start a backup | X | X | X |
| Restore files | | X | X |
| Change backup settings and file selection | | X | X |
| Manage local backups | | X | |
| View your backup history | | X | X |
| View high-level information about storage and users | | | X |
| Change account and billing information | | | X |
| Manage users, their devices, add new users, and manage administrator roles | | | X |
| Change reporting settings | | | X |
| Change file verification scan settings | | | X |