Overview
Reporting provides you with the visibility you need to address common problems and answer common questions about users and devices in your CrashPlan environment. You can also export results as a CSV file, which can be used with the data analysis tool of your choice.
Access Reporting
To access Reporting:
Select Administration > Status > Reporting.
Device Status is selected by default.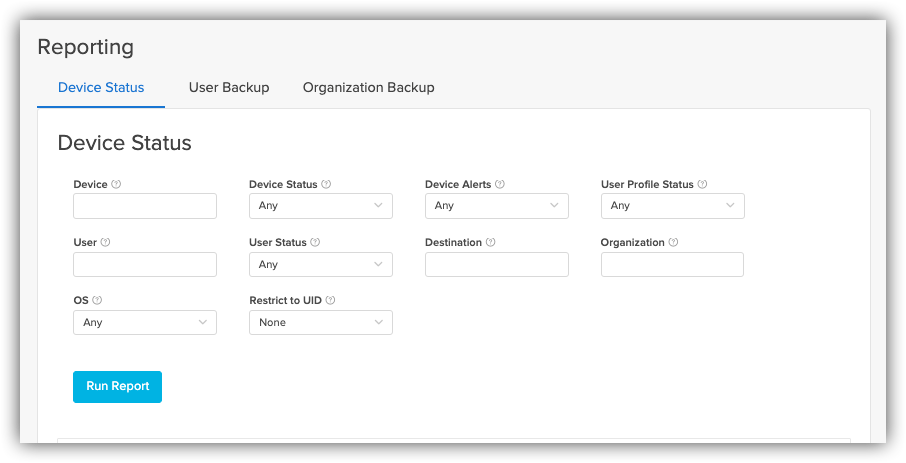 Select reports
The following reports are available:
To see a record of who did what and when in your CrashPlan environment, see Audit Log.