Overview
A legal hold matter's Activity page displays events that occur within a legal hold. This tutorial explains how to view the events CrashPlan captures for a legal hold matter.
Before you begin
A legal hold must already have been created and configured.
Only users that have the Org Legal Admin or Cross Org Legal Admin role are able to view legal hold activity.
File collection activity appears on timeline 24 hours later
When you collect files from a custodian on legal hold, that action appears on the activity screen of the Legal Hold web app 24 hours later.


Steps
Sign in to the CrashPlan console.
Select Legal Hold > Matters.
Click the name of the legal hold matter that you want to view.
Click Activity.
Scrolling down displays more events.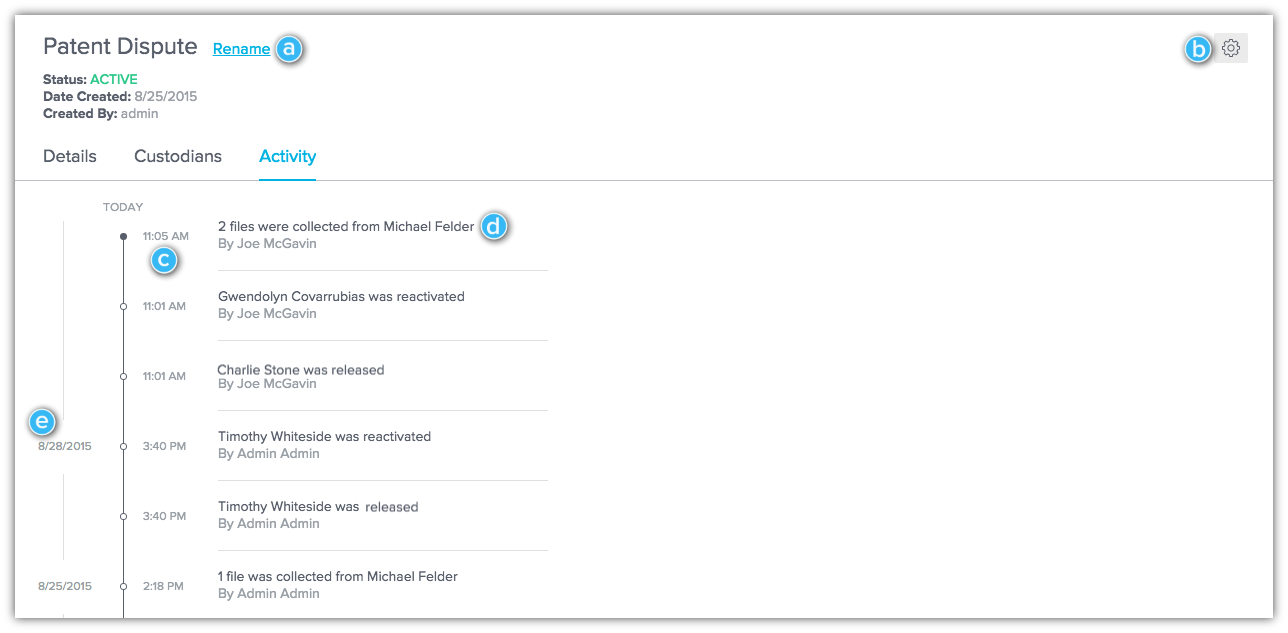 Available events
CrashPlan records the following events:
Legal hold creation
Legal hold deactivation
Legal hold reactivation
Adding a custodian to a legal hold
Deactivation of a custodian
Reactivation of a custodian
Collection of files from a legal hold
Names of files collected by legal hold
Although collection events display, the names of the files collected are not shown.